Delek Now Controls Ithaca
Link to original author and article
Israeli firm Delek Group's takeover offer for North Sea producer Ithaca has been accepted by holders of 70.3% of Ithaca's shares, the latter said April 21 adding that the offer conditions "have been satisfied."
The Israeli firm now controls 76% of Ithaca, both companies said in statements, as Delek already owned some shares.
The offer, launched in early February, will be extended until May 3 2017 to give remaining Ithaca shareholders a last chance to tender their stock at the agreed C$1.95/share offer price.
Delek CEO Asaf Bartfeld said: "The success of our tender offer is a significant step in the realization of Delek Group's strategy, as we increasingly evolve into an international energy company. We believe in the great potential of Ithaca and its ability to broaden its activities in the markets in which it operates."
Ithaca announced the start-up of oil production from its UK North Sea Stella field on February 17; the field's infrastructure will enable satellite oil and gas fields to be produced in the coming years.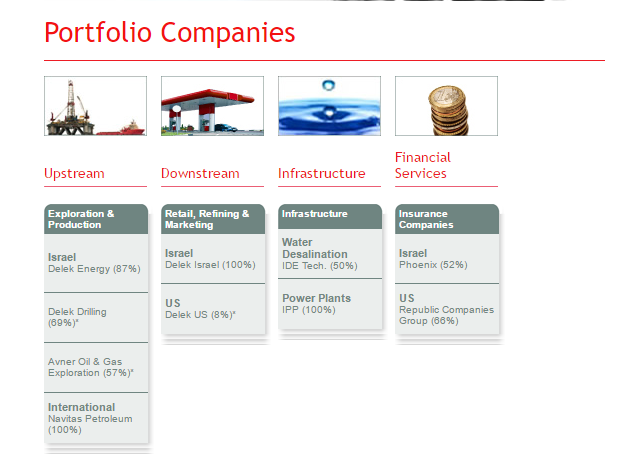 Ithaca is joining the list of Delek Group companies, listed above (Graphic credit: Delek Group)
Mark Smedley